Does smart TV need a TV box?
The TV box won't be cleaned anytime soon. Shared the Google TV BOX Rockchip Manufacturer.
The moment that TV and Internet connect, already marked the arrival of intelligent TV, the appearance of 5G now, make intelligent TV had further development, let a person feel quite gratified, at the same time to TV box is unavoidable is a huge impact.
A while ago, the state administration of radio, film and television (sarft) issued a policy that requires TV boxes to be produced in cooperation with the seven licensers stipulated by the state administration of radio, film and television (sarft), making TV boxes even more embarrassing. So does smart TV need a TV box? Let's talk about it today.
Does smart TV need a TV box? The TV box won't be cleaned anytime soon.
Content resources are more abundant and there are many payment requirements.
From the preparation of network box in 2012 to the full outbreak of box market in 2013, both TV and set-top box have rapidly realized intelligent. At the beginning of its birth, TV box was designed to meet users' demands for content. Since it was not restricted by any restrictions, almost all resources could be watched for free through video software, or even directly watch TV channels. Such as the China Android TV box.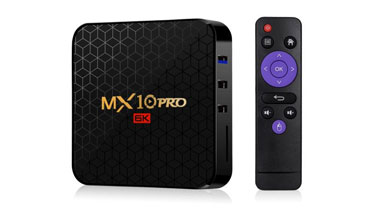 High Performance Smart TV BOX
However, video content on the network without supervision is prone to uneven problems. After the adjustment of the policy issued by the state administration of radio, film and television, the TV box should cooperate with 7 licensing parties, so that video content supervision is more standardized and rich content resources can be guaranteed.
In fact, smart TV and TV box content is the same, but video will be slightly different, depending on which platform is used to provide; At the same time, both smart TV and TV box can be installed with third-party applications to meet our content needs.
If our favorite shows or other resources are not available on the smart TV provided by this platform, it is very necessary to have a TV box provided by one of the platforms for the content you need.
For example, Tmall magic High Performance smart TV BOX USES the video content of youku tudou, glory box Pro universal TV (CIBN) is a must, while the super box is a combination of iQIYI, youku, tencent and mango TV platforms, with rich content resources.
There is no such thing as a free lunch. To see the movies in the box, you need to open a membership. If you want to watch a sporting event in a box, you need to have a sports membership, especially since the content of the box is standardized and the paid part is increased.
While some of the content in the box costs money, plus the price of the box itself, it's still a bargain compared to a smart TV with a base price of a thousand, depending on the user's individual needs.