The advantages of the TV box
Allwinner TV Box Manufacturer shares that the TV box has very large memory and does not jam. The TV box is transformed into a smart speaker.
The TV box also has the unique advantage of solving the memory problem of the smart TV.
The picture quality viewing experience of smart TV and the number of file package downloads are all supported by memory. If the memory is not enough, it will inevitably slow down.
For the game fans, the experience of the big game, virtual realistic sense of reality that is called a "cool" word, if you encounter card, it may be said that is in the sweat sweat in the helpless. Switching to a smart TV with a large memory isn't worth it, so having a TV box isn't the same experience.
The Allwinner TV Box's support for picture quality allows us to feel the clear picture quality in 4K, and it's almost impossible for the TV to load and wait. The operation smooth dripping wet, ultra high flash memory space, really can let the television box make up for the defect of the intelligent television.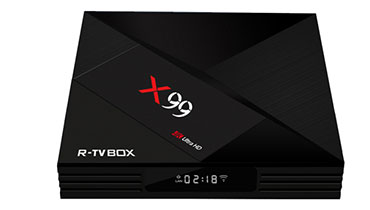 MX10 PRO Allwinner H6
Not only that, after connecting to the Internet it is a hundred small master! It can also act as a good intelligent housekeeper when out of the house, checking whether the doors and Windows are closed properly; Want to have a good figure it can measure body fat, weight, health and medical accessories; Listening to music and watching TV, video talk, far field voice interaction and other intelligent entertainment are not under the words, it may be said that is a small smart home.
Smart home on this basis, Allwinner H6 smart TV box can be transformed into an intelligent speaker. Full frequency speaker, support stereo surround sound decoding, let us relax our ears, enjoy music, low sound and high clear, we can all listen to the ear.
Therefore, the author believes that the continuous development of smart TV, large screen and more intelligent continuous experience are the choices of most users, and they may not need a TV box in a short time. But there are pros and cons to all this. With the development of technology and the proliferation of different and smarter TVS, even the most advanced models will be obsolete at any time in the future. At present, the TV box is the best replacement of the lowest cost, will not be obsolete in a short time.