How does the TV box connect to the TV?
Now, ZNDS is with you to learn how to connect your smart Allwinner TV Box or hd player to your TV.
1. First find the HDMI interface behind the TV, and connect the HDMI cable to both ends of the box and the TV interface (if you have an old TV at home, no HDMI interface, please use AV cable connection, AV line operation method is similar).
2. Taking hisense TV as an example, we first choose HDMI as the signal source with the remote control (here we choose it according to the actual signal source).
3. Also connect the HDMI cable to the box which buy from Allwinner TV Box Factory.
4. Open the box when the power is connected. ZNDS tip: if the screen cannot be displayed, please check the reason. If the HDMI interface is broken, or the TV resolution is too low, please change the AV interface to check the reason.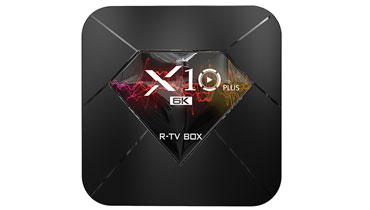 Allwinner TV Box
Similarly, take skyworth kukai 32E20RN TV's right gauge panel diagram as an example. Switch on the TV and the allwinner android TV box, switch on the power, and press skyway cool 32E20RN TV signal source key to adjust the signal source of HDMI cable. If HDMI1 interface of TV is inserted, choose HDMI1 signal source; if HDMI2 interface is inserted, choose HDMI2 signal source.
After selecting the box, wait for a moment, and the box will show up on the TV.
Most new TV boxes come with HDMI, AV, and USB ports. If your TV supports an HDMI connection, that's convenient. But what if it's an old CRT TV? What if you don't have an HDMI port? Don't worry, there are ways to do it. Here are three ways to do it.
The first is connected by an AV wire
Simply switch your old TV to AV (the channel where you watch VCD TV most often). Connect the old TV to the TV box with a one turn three AV video cable.
The second kind: connect via HDMI AV interface
HDMI high definition multimedia interface is a full digital image and sound transmission interface, belongs to the digital signal, can be used for set-top boxes, DVD players, computers, televisions and so on. Nowadays, HDMI is becoming more and more popular, so some TV boxes only have HDMI port, and some boxes don't have AV port.