Google TV box 4k can install various APPs to chase dramas, watch movies, watch live broadcasts, play games, etc. There are many practical small functions. It's awesome, do you know these features?
1.Voice
AI voice TV is no longer a new species, and its intelligent control experience and smart home interconnection capabilities have become important factors for consumers to buy TVs. There are more and more things that AI voice can do. Among the many "voice stunts", there is one feature that is definitely worth recommending. When there is no voice function, text input on the TV is very tedious, and voice control only needs to move your mouth.
For example, custom logo tv box china uses Xunfei 's AI voice system. What you want to see, just hold down the voice button and say what you want to see immediately, such as "Game of Thrones" , "Forrest Gump", etc., can quickly find the video you want for you, making searching easier, and it can be used by both the elderly and children. Heidi D1 can also perform playback control, such as start, play, pause, fast forward, open the application, return to the home page and other operations, such as saying "pause", "fast backward / forward to 10 minutes 25 seconds", "shut down "," Back to Home "and other commands can be easily identified and accurately responded to make the remote control more compliant.
2, cast screen
Because more and more content is being broadcast on each video platform, sometimes you do n't want to download various software on the TV, or you only have a computer / mobile phone universal movie and television member. At this time, you can use the screen projection function, small screen Big screen in seconds. Whether it's an Android phone or an Apple device, the screen casting process is not troublesome.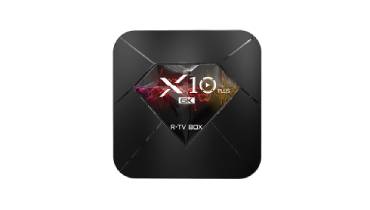 Google TV Box 4k
3.Bluetooth
What to do if I don't want to disturb others when watching TV in the middle of the night? Most promotional mini Android TV boxes, like the smartphones we use, have Bluetooth capabilities. After turning on this feature, you can connect with Bluetooth headsets, so you can watch TV with headphones, no May produce sound interference.
4.CEC
CEC is a magical function. Its full name is Consumer Electronics Control, which refers to consumer electronics control. CEC control is a means of controlling through HDMI. In simple terms, if your TV and box support CEC, when you open the box with the remote control, it will send signals to the TV via HDMI. When the box is turned on, the TV will also automatically turn on, making the TV watching operation easier. Heidi's small white box supports the HDMI CEC protocol and supports power synchronization. Simply put, if your TV supports CEC, then after turning on CEC, you can turn on or off the smart TV and the box with one click to form control synchronization.
How about, these small functions are very useful! If you don't know the smart TV at home | TV box has these functions, go and try it!